Comm John Elizabeth Alemán Explains Why Your Home Won't Flood
Most of our older Miami Beach homes have been built to rely on gravity to shed accumulated rainfall from our home properties into the public right-of-way and stormwater system.
Perhaps the biggest misconception homeowners have is that elevated city roads will increase flooding for private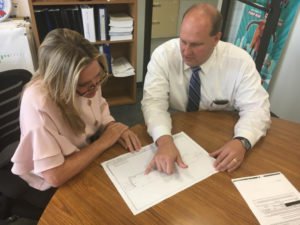 homes.
If you have been keeping up with my newsletters, you already know that I sponsored a 
City Resolution
 last April to ensure that Miami Beach homeowners will be allowed to tie their private property into the City's new expanded capacity stormwater system at no charge.
Since then, I have been working with City Staff to show you how that can be done. Below I will share some example strategies for tying residential properties into the public infrastructure.
Resilience. Miami Beach has one goal, and numerous "tools in the toolbox" for how to get there.
The new systems are being designed so that our Miami Beach neighborhoods will be much more resilient to flooding than they are today.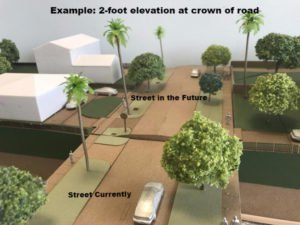 Every neighborhood and every home in Miami Beach is unique. The City of Miami Beach is not attempting to implement a single standard design as roads are elevated. The City's engineers work with residents to design each street-scape and construction program according to the unique elevations of homes, widths of streets, existing shade canopy, and other important considerations, customized for each street in each neighborhood.
If you pass by Assistant City Manager / Public Works Director Eric Carpenter's City Hall office, you can see a 3D model for implementing road raising in an example single-family residential area:
This 2-foot road elevation to-scale model demonstrates one of the concepts Eric and the team have created, which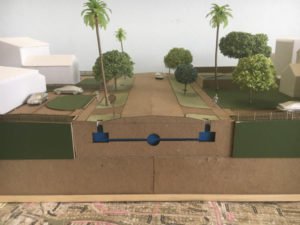 involves installing catch basins in the residential swales.
As water always flows to the lowest point, the inlets for the catch basins are lower than the sidewalks, which are in turn lower than the finished floor elevations of the adjacent homes.
Another strategy involves installing secondary catch basins as depicted in the engineering diagram below. In this design, valley gutters carry water from the public right-of-way into one set of catch basins, while another set of catch basins at lower elevation capture runoff from the residential private property.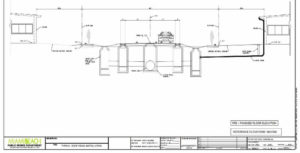 For very low-lying homes, roof leaders can be directly connected into the storm water catch basins as drawn for the home on the right, thereby greatly reducing the amount of rainfall that must percolate into the ground.
Roof leader connections are not a solution for the City to deploy for all homes because doing so would deplete the fresh water necessary to sustain a healthy water table to feeds trees and other landscaping, but individual homes below a certain elevation can certainly benefit from a direct connection.
Rising Above… Together!
Homeowners will not be left behind while the City of Miami Beach implements the crucial stormwater system that enables our City to adapt to sea levels rising thru the year 2055.
All of this being said, homeowners should not rely solely on public right-of-way improvements for their own resiliency plans. Private property owners should obtain home elevation certificates and determine what additional steps they should take to protect their homes and families.
As always, my door is open for your questions and comments.
Sincerely,
Commissioner John Elizabeth Alemán