Kristen Rosen Gonzalez… We're Making It Easier To Go Solar
Going green in Miami Beach just got easier. The City has partnered with EnergySage Solar Marketplace to connect Miami Beach homes and businesses with a network of pre-screened solar contractors. Go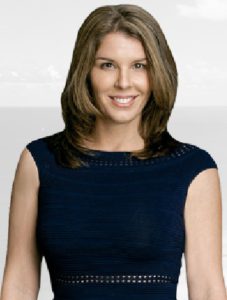 to www.energysage.com/p/miamibeach/ to get multiple solar quotes and compare the financial costs and savings of various solar panel solutions.
You'll need a building permit from the City. As part of the review process, you may have to get approval from the Planning Board, the Design Review Board, or Historic Preservation Board. Zoning review fees are waived for the roof projects, but fees for notice, advertisement, and other procedural requirements still apply. The City Commission has an ordinance scheduled for second reading at October 18, 2017, meeting that will waive the building permit fee for solar roofs.
You can finance the cost of your solar panels through the PACE (Property Assessment Clean Energy) program, which allows property owners to pay off energy efficient improvements through an assessment on your property tax bill. You can partner with:
Alliance/NRG (Florida's PACE Funding Agency);
Clean Energy Corridor (Ygrene); or
RenewPACE (Renew Financial)
Go to www.miamibeachfl.gov.green for more information.
The City's Commercial Height Ordinance allows a building to exceed the maximum allowable height in order to install a solar roof.
You may also qualify for the federal solar tax credit which grants homeowners and businesses a dollar-for-dollar tax deduction equal to 30% of the total cost of the energy system.  Talk to your tax advisor for more details.
By going green, you can reduce your energy bill, reduce your carbon footprint, and slow the effects of global warming.
We can do this!
Your Commissioner,