Click on the blue "

Read More

" button below to see the past polls.
Each week until election day City Debate will be running a new poll on the front page on the right side.  All previous polls will be posted under " City" "Miami Beach Election 2017" " Polls MB 2017"
Remember to cast your vote each week to see how the races and issues are progressing.
Election day results. For complete results click here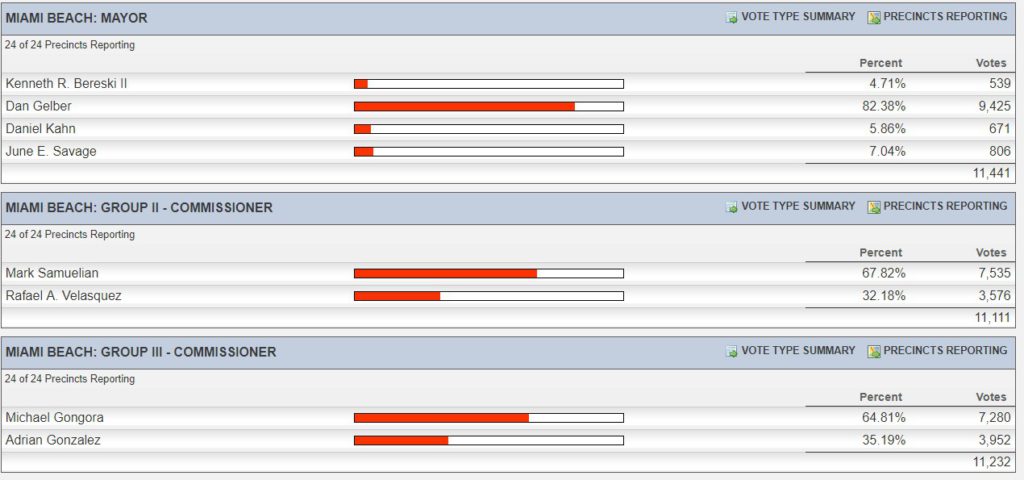 City Debate's Final Voting
| | |
| --- | --- |
|  June 19th 12:01 AM to June 25th 11:59 PM |   June 26th 12:01 AM to July 2nd 11:59 PM |
|  July 2nd 12:01 AM to July 9th 11:59 PM |   July 10th 12:01 AM to July 23rd 4:30 PM |
|    July 23rd 4:31 PM to August 6th 9:30 PM |    August 6th 4:31 PM to August 27th 9:30 PM |
|    August 27th 9:31 PM to September 15th 9:30 PM | |
| | |
| | |